1.
Clueless
started the fedora craze ten years before it became popular. Christian wears one and looks just as stupid as anyone who puts one on today. I don't understand this fad and I wish it would stop. Remember the trucker hat thing? I'm not sure which one's worse but at least people stopped wearing the trucker hats.
Anyway Clueless is a damn fine movie. It's very John Hughes-esque with how high school life is both funny and dramatic (relatively speaking of course, as you get older all of that shit you worried about back then seems so trivial). The only real difference is that Hughes focused on middle class kids and Clueless centers on upper class ones. The movie is also just as 90's as Hughes' were 80's. Good shit.


2.
The 1989
Phantom of the Opera
is a straight up horror flick. They didn't entirely do away with singing and music but it's mostly gone. They cast Robert Englund (
Nightmare on Elm Streets
) as the Phantom who gives an enjoyably goofy and weird performance. He's a tortured composer but he also seems to enjoy cutting off people's heads. The makeup job on the Phantom is strange looking too. He looks like he has a rubber face when he puts on makeup to pretend to look normal as the composer but when he takes that shit off half of his face looks like Freddy Kruger with burnt and mangled skin.
Honestly, I'm not very interested in a straight up version of Phantom so this was perfect for my tastes. This was a pretty fun movie that has great set and costume design and it also cuts to the chase. I do like musicals but this sorta works as a regular horror film…sorta. Whatever, I had a good time.


3.
Kurt Russell and J.T. Walsh have been in four movies together:
Breakdown, Backdraft, Tequila Sunrise and Executive Decision
. Walsh plays a jerk in at least three of them too (haven't seen
Executive Decision
in a very long time). Man, he was the best at that kinda shit.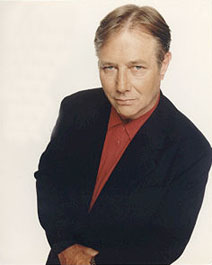 4.
Saw the original
3:10 to Yuma
and liked it quite a bit…up until the very end. First I just wanna say how much I love the villain in this thing. Glenn Ford (
The Big Heat, Superman
) as Ben Wade is incredible. He's so goddamn smooth and manipulative. You think at first that maybe he's not such a bad guy but eventually learn that he's pretty sinister. That's why the ending doesn't make sense to me.
*Spoilers* Wade cooperated for most of the movie because he had several men watching over him with guns but when it comes down to just Dan there's no reason why he should continue to. When the two men start for the train Wade could've run off or his men could've forced the situation by confronting both of them head on instead of hiding behind buildings. But when we find out that Wade actually wants Dan to succeed it seemed very out of character. Now he's an honorable man? He feels he owes Dan because Dan saved his life earlier? I just think the guy is too evil. I don't buy it.
*No more spoilers* With that said it really is a very well crafted film. Very play-like, a lot of tension, all character driven, emotions run high, etc. You should see it.


5.
You know that part in
Heat
where Pacino talks about Ashley Judd having a "great ass"? It's still probably the weirdest part of the movie (but it's also one of the best). If you watch closely Pacino was totally about to say "big ass" but caught himself and came up with something better.
Heat
is bad-fuckin'-ass, uh, I mean great-fuckin'-ass.